Dispensing Service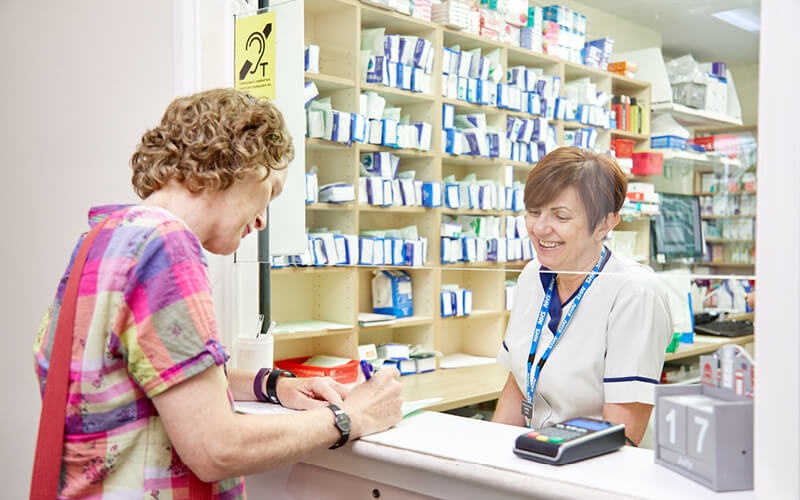 Dispensary
We offer a Dispensary Service for eligible patients. Through our Dispensary we can issue your medication which can be ready for you to collect after your consultation. You can also collect your repeat medication from the Surgery or sign up for our FREE DELIVERY SERVICE. Patients who use this service do not have to make a further trip, after their consultation, to a pharmacy in town or elsewhere.
We aim to offer a high standard of dispensing services and all our dispensers are fully qualified. The service is supervised by our Doctors and we ensure that only the highest quality medicines are dispensed.
The advantages of the service to all our patients is that the Doctors know exactly what medication you are receiving and income generated from the service is re-invested in the Practice to fund services that would otherwise not be available to our community. Several additional services such as phlebotomy are funded below cost by the CCG and these services are heavily subsidised by the Dispensing Service.
Eligible patients who wish to use our dispensing service will be asked to register for it.
Current national legislation only allows us to dispense medication to patients who live more than one mile, as the crow flies, from the nearest pharmacy. Once registered as a dispensing patient, your medication can always be collected from the surgery's dispensary. In addition your Doctor will be able to send your prescriptions electronically from the consulting room so that your medication will be ready for you to collect after the consultation – you will not need a prescription form for this. Of course dispensing patients can also use the local pharmacies if they choose but please inform your Doctor or Nurse prescriber before they issue the prescription if you wish to do this.
Whether or not you are a dispensing patient there will be no changes to prescription charges and the ordering of repeat prescriptions remains the same. Please allow two, full working days between ordering repeat prescriptions and collection.
Please note – current legislation is severely biased against dispensing patients. If you sign up to ANY town pharmacy services you will immediately cease to be eligible for dispensing doctor services PERMANENTLY. This particular legislation is there apparently to increase your "choices". Once signed up to a pharmacy service you will not be allowed to re-register for dispensing services. This is not a matter we have any say in.
Dispensary Opening Times
The dispensary is open weekdays (excluding bank holidays) from 8.30am – 6.00pm
Your Doctor may issue a prescription during a consultation. For dispensing patients the prescription will be sent electronically to the dispensary where it will enter a queue to be processed by our qualified dispensers.
In order to minimise waiting the queue is prioritised for surgery patients and so these prescriptions will take precedent over repeat prescriptions. For this reason please do not ask your Doctor to issue routine repeat prescriptions during consultations, as preparing and issuing several prescriptions safely takes time and will hold up other surgery patients who are waiting for their prescriptions. The average wait time is usually only a few minutes.
Free Home Delivery Service
At Bourne Galletly Practice we are commencing a free home delivery service for all our dispensing patients. If you would like to have your prescription delivered please fill in the consent form and return to the Dispensary. We recommend that you order your prescription using the NHS App which is available to download from the App Store.
Delivery days will be:
| | | | |
| --- | --- | --- | --- |
| Monday                  order by previous Wednesday | Tuesday          order by previous Thursday | Wednesday       order by previous Friday | Thursday                Order by previous Monday |
| Obthorpe | South Fen Road | Cawthorpe | Thurlby |
| Wilsthorpe | Spalding Road | Hanthorpe | Baston |
| Braceborough | Twenty | Morton Fen | Langtoft |
| Greatford | Dyke | Morton | Tongue End |
| Carlby | North Fen Road | | |
| Manthorpe | Haconby | | |
| Witham on the Hill | Dunsby | | |
| Toft | Rippingale | | |
| Lound | Dowsby | | |
| Edenham | Milthorpe | | |
| Grimsthorpe | Aslackby | | |
| Swinstead | | | |
| Little Bytham | | | |
| Elsthorpe | | | |
| Bulby | | | |
| Hawthorpe | | | |
| Kirkby Underwood | | | |
| Stainfield | | | |
Please ensure you order your repeat prescription at least by the day stated above. We need at least 3 working days before your delivery day to enable our dispensary staff time to order and complete your prescription for the delivery day.
 Blister Pack Service
In September 2011 we launched our latest service for those dispensing patients who are on multiple medications. For the first time we are able to offer the facility to put the medication into weekly blister packs. These packs will be delivered to patients homes once a week using our new delivery service.
We are offering this service to all dispensing patients who are on three or more types of tablets daily. If you would like to use this service please ask at the dispensary.
Please note that not all medication is suitable for the blister pack service.
We use the NHS Electronic Prescriptions Service (EPS2)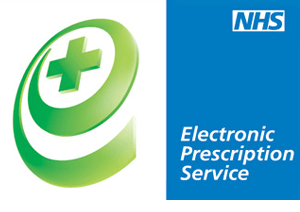 This enables prescribers to send prescriptions electronically to local or distant pharmacists – there is no longer a requirment for a paper prescription. There are a few exceptions to the service which include controlled drug prescriptions which have to be on a paper prescription for now.
Initially we will nominate the pharmacy where you have already told us you want to collect prescriptions from. You can change this easily by telling us that you want to collect from a new location when your next prescription is due, or ask the person prescribing the medication before the medication is issued. You can nominate a separate supplier for stoma products.
Dispensary patients are not affected by this service.
Patients may be asked by pharmacists to sign up to this or any other service. If you do it is important to understand the implications FOR EXISTING DISPENSING PATIENTS – ie for patients receiving their medications from our dispensary. This message does not apply to patients who live within a mile of a pharamcy (ie those who live in Bourne) as we are prevented by law from offering a service to these patients.
The EPS2 service will NOT include our GP dispensing services as Dispensing doctors have been EXCLUDED from the service for the moment.
If you are a Dispensing Patient, once you have signed up to ANY pharmacy service YOU WILL NOT BE ABLE TO CHANGE BACK TO A GP DISPENSING SERVICE without making an application to the PCT which will only be considered under exceptional circumstances. So far ALL applications by patients to be returned to our GP dispensing service have been rejected.
If you currently use our dispensary DO NOT SIGN UP to any commercial pharmacy services unless you are sure you never wish to use our dispensary services again. The government has determined that you will not be allowed to change your mind later. We will happily provide services to all eligible patients but choosing a commercial pharmacy service is a one way ticket.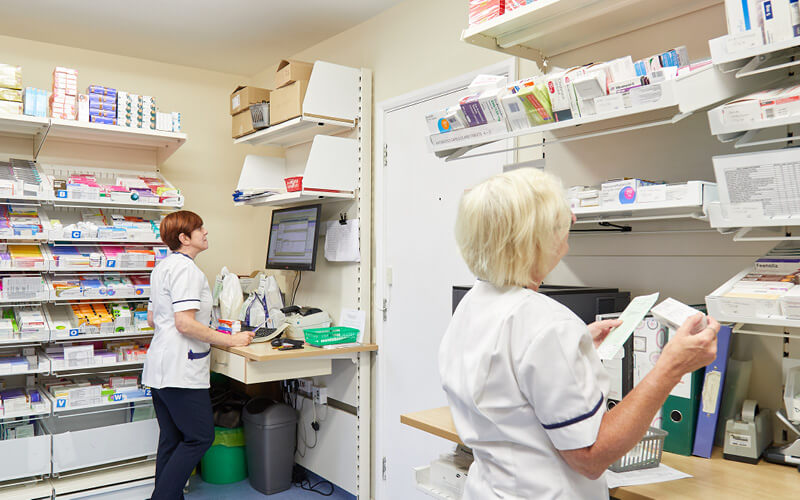 Appointments:
Surgeries:
Monday to Friday: 8.30am - 6.00pm &
6.30pm - 6.30pm  (pre booked appointments only)
Saturday: 9.00 - 12noon (pre booked appointments only)
Reception: 8.15am - 6.00pm
Telephone lines:
8.00am - 6.30pm
Dispensary:
8.30am - 6.00pm
Phlebotomy (Blood Tests):
8.40am - 11.40am (transport of specimens to the lab limits the service times)
THE SURGERY:
40 North Road, Bourne, PE10 9BT
Galletly Practice
THE SURGERY:
40 North Road,
Bourne, PE10 9BT