In case of emergency please call 07711 596 742

Access to your Health Records
You can now access your full medical records online using Patient Access.  Once you are set up, you will have full access to view your consultations, medications, investigations, attached documents, problems and general care history.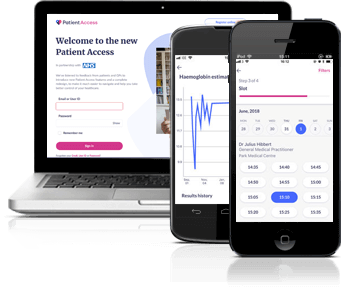 Appointments:
Surgeries: 8.30am - 6.00pm
& 6.30pm - 8.00pm Monday to Friday (pre booked appointments only)
Reception: 8.15am - 6.00pm
Telephone lines:
8.00am - 6.30pm
Dispensary:
8.30am - 6.00pm
Phlebotomy (Blood Tests):
8.40am to 11.40am (transport of specimens to the lab limits the service times)
Closed Bank Holidays
.