Practice Team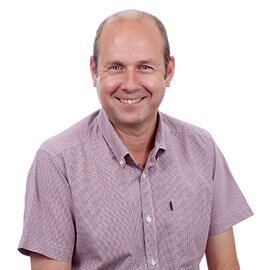 Dr Antony Wright MB BS BMedSci, MRCGP (Senior Partner)
I graduated from Newcastle University in 1992 (MBBS, BMedSci). After 12 months of teaching undergraduate medical students, I embarked on a career in surgery. However, in 1995, I decided that General Practice was the career for me.
Interests: I trained to be a General Practitioner in Newcastle and Grantham (MRCGP, 1997) before moving to Bourne in 1997. I have an interest in hypertension, ischaemic heart disease, atrial fibrillation, heart failure and anticoagulation. I am the Practice lead GP for prescribing and the Dispensary.
I am married with three grown-up children and still live locally in Bourne.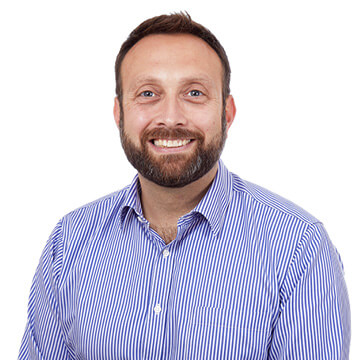 Dr Paul Cregor MB ChB MRCGP DGM DoccMed (Partner)
I'm originally from Southend on Sea in Essex. I read Medicine at Sheffield University and qualified in 2002. I worked as a Junior Doctor in Sheffield before joining the Galletly Practice in 2006 and we moved down from Yorkshire.
I'm very interested in GP education. In 2010 I became a GP Trainer and the Practice was awarded GP Training Practice status. We supervise and help Doctors during their GP training so that they can complete their training program and become independent GP's. In 2017 I became a GP tutor for Cambridge University and we now have medical students at the practice doing their GP training. I'm also a GP appraiser and visit GP's in their own practice to assess their work.
My medical special interests include Geriatric Medicine, Respiratory Medicine and helping patients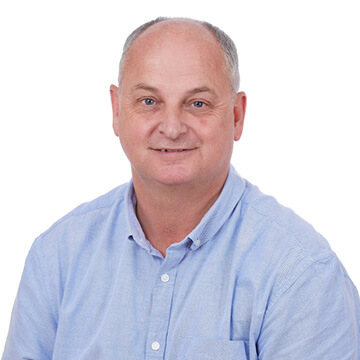 Mr Ian Robinson  (Partner)
Born in Todmorden West Yorkshire, I joined the Practice in March 2006 following a career outside of the health sector. Living locally with my wife and Great Dane "Alfie" I am a life-long support, or is it sufferer, of Burnley Football Club spending more time than I should (according to my wife) following them. Keen in most sports I am also a PADI diver, especially in warm water!
Responsible for all Business and Administrative aspects of the Practice my function as Business Partner is to ensure the smooth and efficient running of services so that my GP colleagues may concentrate on their clinical roles.  Additionally I look to develop the Practice ensuring that we are fit for purpose and at the front edge of service delivery to ensure the people of Bourne and surrounding areas have the best possible care.  In March 2015 I became the founding Chair of Allied Health South Lincolnshire Ltd.  This organisation comprises 15 local practices that have come together to deliver Primary Care Services at scale within South Lincolnshire and we are working closely with local NHS agencies to expand and fully integrate care into our communities.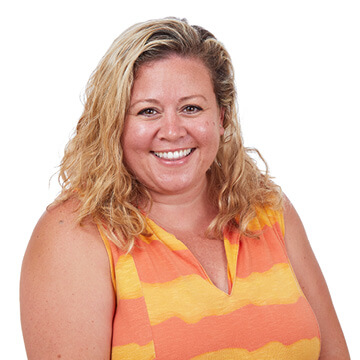 Dr Rebecca Mitchell MBBS BSc DRCOG MRCGP DFSRH Pg Cert (Partner)
I grew up in Stamford and then moved to London where I studied at Guy's, Kings and St Thomas' Medical School. I qualified in 2007 and returned to the area in 2011 to complete my GP training.
I joined the practice in 2012 and recently completed my postgraduate certificate in Medical Education. I have joined Dr Paul Cregor in supervising and helping fully qualified doctors become GPs. My specialist areas include women's health, sexual health and contraception, rheumatology and palliative care.
I live locally with my children and love spending free time with them.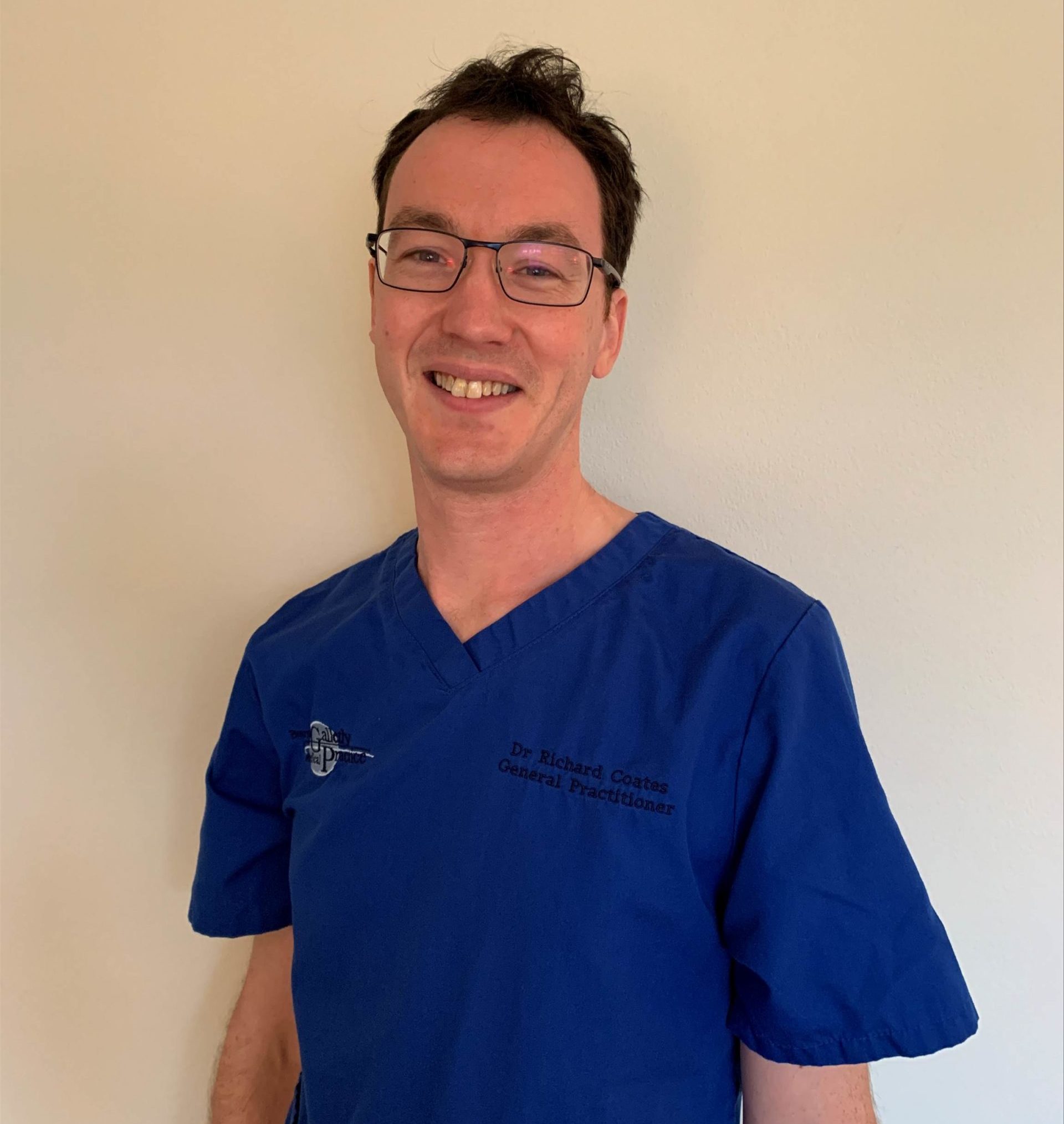 Dr Richard Coates MB BS, MRCGP
Brought up in Scarborough, I graduated from Newcastle University in 2008.  I remained in the North East for GP training and after qualifying as a GP, worked at a Practice in Ashington for 6 years before moving to Rutland in 2019.
I enjoy the whole spectrum of General Practice – particularly ENT, paediatrics and palliative care.
Outside work I am kept out of mischief by two young children. I can often be found out running at odd times of day, and really enjoy the relaxation this brings.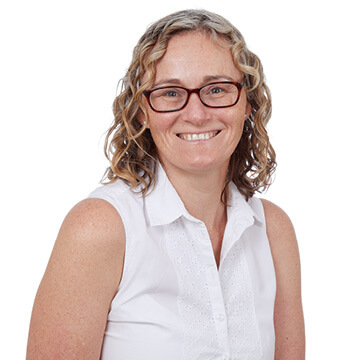 Dr Jo Sacks MBBS MRCGP DRCOG DFSRH
Originally from Leeds, I moved to London to study at St Bartholomew's Hospital Medical College. I qualified in 1996 and worked around the London area until I moved to Stamford in 2005.
I joined the Galletly Practice in 2015. My areas of special interest include women's health and contraception (including implant fitting); and minor surgery.
I live near Stamford with my husband Tim and our son Henry. Outside work, I love to run, both road and trail, all kinds of distances. I'm also a volunteer coach at my son's junior triathlon club.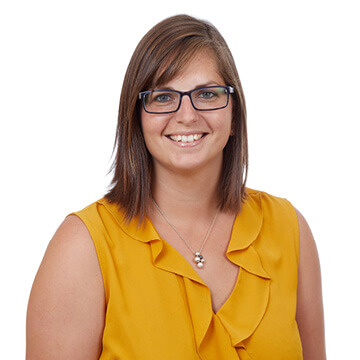 Dr Cathy Fawcett BMBS, BMedSci, DRCOG, MRCGP DFSRH
I'm originally from London and studied Medicine at the University of Nottingham. Whilst there I met my husband who is Lincolnshire born and bred, and on completing my degree, I moved to Lincoln. I trained as a GP there, then worked my first few years as a fully qualified GP in Grantham, before joining the Galletly Practice in January 2018.
I'm particularly interested in paediatrics and family planning.
I work part-time and enjoy my days off looking after three young children.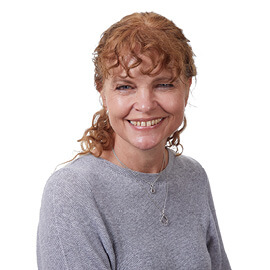 Dr Caroline Manners MBChB DA DCH MRCGP
I graduated from Birmingham University in 1987. I trained in General Practice in Manchester and Cheshire and I have worked as a General Practitioner in Lincolnshire for over twenty five years.
I enjoy all of General Practice but particularly anticoagulation, atrial fibrillation, diabetes, sexual health, women's health and palliative care.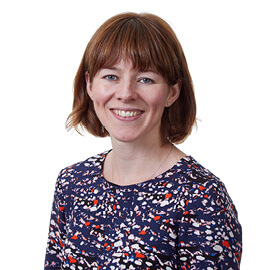 Dr Alex Mickleburgh MRCGP MBChB BSc(Hons) DCH DfSRH
After doing a degree in Physiology at Newcastle University, I then went on to study Medicine at the University of Warwick. When I qualified in 2009 I moved to north London to start work and it was there that I trained to become a GP. I enjoy all aspects of General Practice and love the variety that the job brings.
I work part time – the rest of the week being spent with my two daughters who keep me pretty busy! When I get the chance, I enjoy running, yoga, baking, and reading. I'm also currently trying to learn how to crochet (but making slow progress!).
I grew up locally, and after 9 years living in London, it's a real pleasure to be back in the area and working at The Galletly Practice!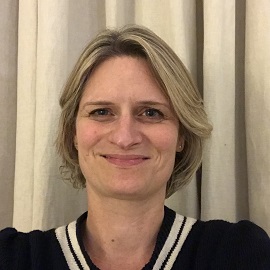 Dr Kate Berry  

BM, MRCP, MRCGP, DFFP. PGcert 
I qualified from the University of Southampton in 1998 and initially did accident and emergency in Shropshire, before starting a medical rotation.  I completed my membership of the royal college of physicians in Nottingham and worked as a registrar in medicine before deciding I might have enough experience to do general practice. 
I did my GP training in Leicestershire in 2006 and worked in a practice in Leicestershire, eventually becoming a partner.  Having moved further into Lincolnshire over the course of 17 years, I decided I really ought to work closer to home and am delighted to be joining the Galletly team.
I have lots of interests and work as a portfolio GP to try to fit them all in!
I completed my postgraduate certificate in medical education in 2008 and have been training registrars ever since.
I joined Lincoln University Medical School when it opened in 2018 as one of their clinical lecturers in professionalism, communication and ethics.  I decided I enjoyed teaching so much that, in January 2022, I took on the role of clinical associate professor and director of the early clinical programme. 
I have a role with Lincolnshire training hub as their workforce transformation lead for mentorship and interprofessional education, helping qualified GPs and allied healthcare professionals with further training.  I also work as a GP appraiser and do mentoring for struggling clinicians with Impact Lincs.
I live locally with my husband, who is in the RAF, and our three children.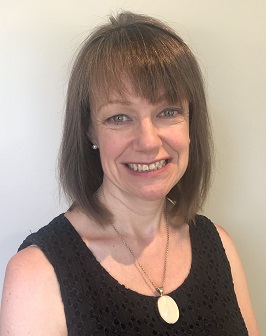 Dr Helen Little MB ChB FRCGP DRCOG DipIMC(RCS)Ed DFFP PGCMedE
Born in Grantham, I grew up as a military child before settling in Scotland, graduating from the University of Aberdeen (MB ChB) in 1991. I joined the Royal Air Force as a medical student, completed my general practice training in 1995, and moved between various bases in UK and abroad before leaving the military in 1997.  I have lived and worked locally as a GP for more than 25 years.
I am a Fellow of the Royal College of General Practitioners and a GP trainer. I have a long established interest in medical education, supporting colleagues at both undergraduate and postgraduate level. I also have a specialist interest in women's health and contraception, fitting implants and coils.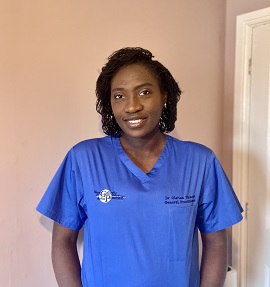 Dr Olaitan Tinuoye MB.BS, MPH, MRCGP.
I was born and brought up in Lagos, Nigeria. 
I graduated from the Lagos State University College of Medicine in 2006. 
I had my internship year and then relocated to the United Kingdom where I undertook a master's degree in Public Health at the University of Glasgow.
I initially worked in research and then in 2013, decided to go back to practising clinical medicine. 
I completed my GP training in Lincolnshire in Feb 2018. I live in the Lincolnshire area with my husband and three adorable children.
I joined the Galletly Practice in Jan 2021.
My medical interests include most aspects of General Practice; in particular, dermatology and minor surgery.
I enjoy spending time with family and traveling during my free time.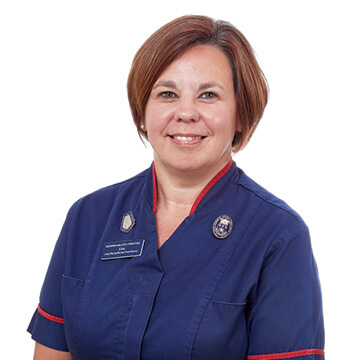 Mrs Lisa Anderson
ANP MSc
I was born in Stamford and then moved to Peterborough where I completed my nurse training in 1990. I have now been nursing for the past 31 years! I joined the Galletly Surgery in 2009 initially as a minor illness/practice nurse, I progressed to become a nurse prescriber and in July 2019 completed my studies at Lincoln university to gain my MSc in advanced clinical practice.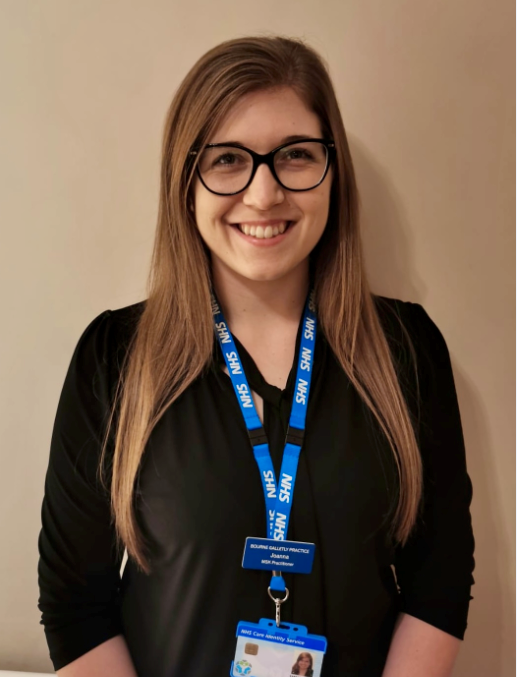 Joanna

Stubley 

MSK Practitioner (Hons)
I am the new Musculoskeletal Practitioner working in the practice. I am a qualified Physiotherapist specialising in conditions involving joints, muscles, ligaments, tendons and nerves. I can help you with the diagnosis and management of acute and longstanding musculoskeletal conditions, as well as appropriately refer for investigations or to specialist services just like your usual GP can. 
 Working as part of the Galletly team means I can provide you with specialist advice and guidance without the need for a referral from a GP or other health professional. Just ask our reception team when you call.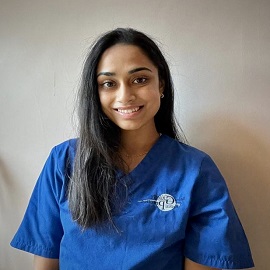 Krishna Mistry BSc, MPharm, Clinical Pharmacist
I can help with any medication related queries or ongoing management for long-term illnesses. I may contact you after a hospital appointment or admission or for your medication review. 
I grew up in Nottinghamshire, studied at the University of Manchester and qualified as a Pharmacist in 2017. I originally worked within the pharmaceutical industry doing various projects across the NHS before joining the Practice in 2021.  I enjoy the variety of primary care with an interest in cardiac and respiratory medicine.  Outside of work I enjoy travelling, cycling and cooking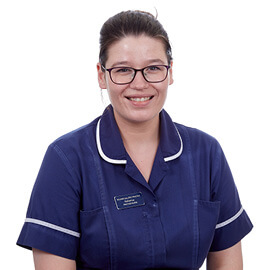 Sister Katherine Jordan
Originally from Saffron Walden in Essex, I studied Adult Nursing at the University of Hertfordshire and graduated with BSc (Hons) in the summer of 2016. I joined the Galletly Practice in August 2016 as a newly qualified nurse. I love all aspects of my role at the practice but have particular interest in Diabetes, Heart Disease and contraception. I am looking forward to starting a minor illness diploma later on in the year to further my knowledge and skills. I live in Spalding with my husband. When not at work I usually have a few books on the go and am constantly snapping away with my camera! I am the lead nurse at The Galletly Practice.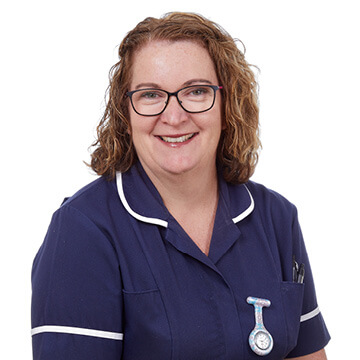 Sister Clare Bergner
I qualified as a nurse in September 2006. I have worked on a general medical ward when I first qualified and then went into Practice nursing for 5 years I completed my Diploma in Asthma and COPD . From there I then went back into working on an acute respiratory ward. My post before coming back in practice nursing was at The hospice in the hospital at Grantham which is the first hospice of its kind in the country. I really enjoyed my end of life care and I still work on the bank at times there at the weekend as I am still passionate about End Of Life Care.
I started working at The Galletly in January 2017 and am training in Acute illness alongside my other practice nurse work
I am married with 3 grown up children and 2 beautiful grandchildren.
In my spare time I do some crazy running challenges I enjoy running long distance and Yoga and keeping fit.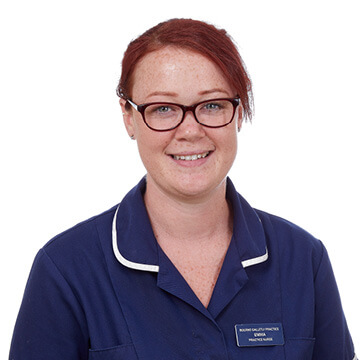 Sister Emma Jones RGN
I started my training in 2008 at Stoke Mandeville hospital in Buckinghamshire and qualified in 2011 moving on to work as a Paediatric Nurse on the Children's ward in Peterborough Hospital. I worked between the ward and Paediatric assessment unit and High dependency care for six years. I also have experience in minor operations as part of a day surgery service for children.
I then took the leap into community and started working as a Practice Nurse at The Galletly Practice, and have done this for a year and a half now and haven't looked back since!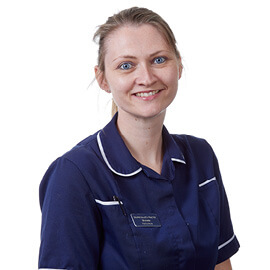 Sister Michelle Morgan
After almost 13 years in the Ambulance Service, I decided I wanted a new challenge and in the summer off 2014 graduated from Buckinghamshire New University with a BSc (Hons) in Adult Nursing. After graduating I entered the Prison Service. This experience was challenging but provided me with a wealth of experience in providing healthcare often in demanding situations.
In 2015 I decided to build on my experience and made the change to become a General Practice Nurse. I have a keen interest in contraception, health promotion, and anticoagulation. I moved to Bourne 16 months ago with my fiancé Matt along without dog and two cats. I worked in Grantham before joining the Galletly practice in April 2019.
I am always looking to continue my professional development and improve my knowledge and skills and look forward to undertaking the minor illness diploma in the future.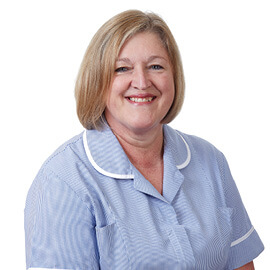 Mrs Terri Davies
I returned to work in healthcare in early 2018 following coming back to the UK after nearly 15 years living abroad. Before moving overseas I had previously worked as a midwife having originally qualified way back in 1987. I served eight years as a Nursing Officer in the RAF, and later worked in the NHS following the birth of my first son in 1995. I joined the Galletly Practice in January 2019 and thoroughly enjoy the variety of nursing care challenges that work here provides, as well as the opportunities to develop new skills.
I live locally with my husband and have two adult sons. I enjoy travelling, socialising and spending time with my family.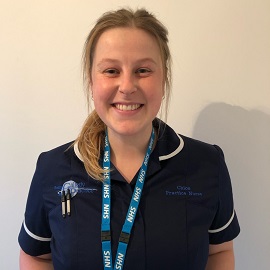 Sister Chloe Walsham
I qualified as a Nurse in 2015 and joined the Queen Alexandra Royal Army Nursing Corps where I served for 5 years.  I had various roles whilst serving in the Military, including Primary Care, Emergency Care and supporting Paratroopers in Field Care.  After leaving the Military, I went into the Prison Service where a lot of emergency care was required.  Running the daily clinics in the Prison Service was my favourite thing to do which then ultimately lead me to become a Practice Nurse.
I joined the Galletly Practice in November 2021 and have not looked back since.  This role has made me feel so much more confident in my Nursing ability and I have thoroughly enjoyed expanding my knowledge in Chronic Diseases and Practice Nursing.
In my spare time, I enjoy running and hiking with my German Shepherd, Jackson, and spending time with my Nephew and three Nieces.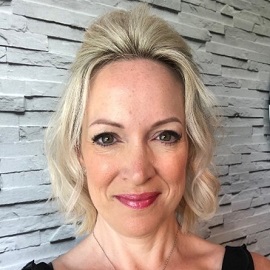 Kira Nicholls
Born in Peterborough, with my early years abroad on an RAF base, my family settled in Bourne when I started primary school. I attended both primary and secondary schools in Bourne and then studied to be a teacher in Lincoln. After 22 years in the education sector at various of levels, I decided to embark on a new journey and complete career change! I joined the Galletly Practice in 2021, initially as a volunteer Covid Vaccinator, and now work part-time as a Healthcare Assistant, as well as running my own business. I feel privileged to be part of such a patient-centred team and to be able to contribute to the care of others.
Living locally in Market Deeping with my partner and Cockapoo "Barney", I enjoy lots of walking, running, cycling and 'spinning'. I also enjoy painting, motorbike racing and travelling. I have a love of learning and enjoy adding to an ever-growing range of new skills.